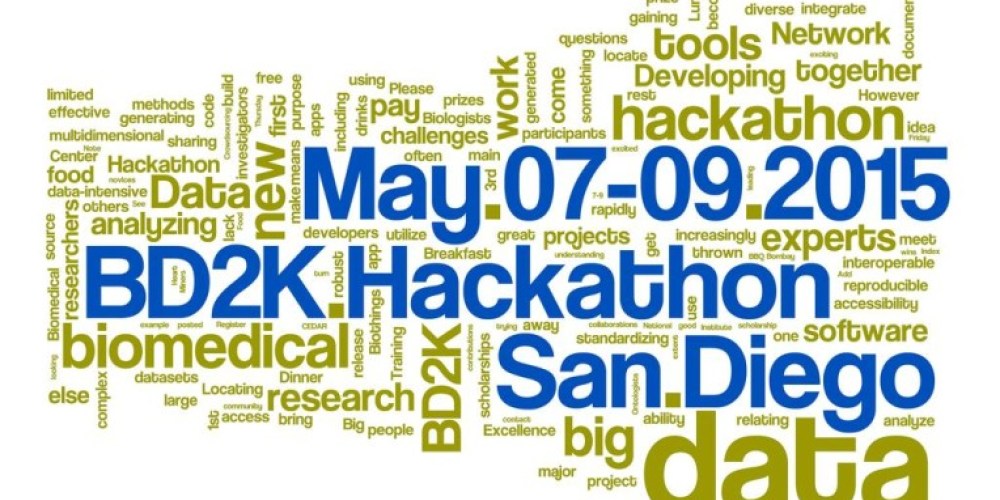 Hello Past & Future Hackers!!!
TSRI is hosting a BD2K / "Network of BioThings" hackathon May 7-9th 2015.
The purpose of this hackathon is to bring together experts in their respective fields to collectively work on solving challenges related to biomedical big data. This hackathon will feature networking and mentoring with leading researchers and experts, hacking on exciting projects and prizes for the best contributions (1st place: $500 and trophies), and delicious food provided by Phil's BBQ, Bombay Coast and Regent's Pizza!
During this hackathon we will work on projects related to any of the major challenges of biomedical big data, including:
Locating, gaining access to, standardizing, and documenting data, software tools, and APIs
Developing effective, robust, reproducible and interoperable means of sharing data and software tools
Developing new methods for analyzing biomedical big data
Training researchers for analyzing biomedical big data
Scholarships and travel awards are also available to promote student participation and foster a cultural diverse environment.
For more information about the event, scholarships, travel awards and to register, please visit the hackathon home page.