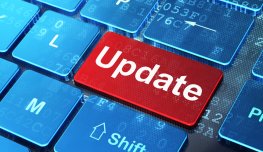 The first quarter of 2017 is over and the NDEx Team is ready to roll out the Q1 Update!
The Q1 Update restores all of the features that had been temporarily disabled in the first NDEx 2.0 release last December: bulk actions and network property editing functions are now available again while the Advanced Query function allows users to query a network based on properties associated to its nodes and/or edges. No changes were made in the user interface, so there is no learning curve! However, the Advanced Query function is now part of the combined query engine, a stand alone service, uncoupled from the main NDEx server… This will guarantee more stability, increased scalability and shorter release cycles.
The Q1 Update also gives access to the NDEx 2.0 installation package and instructions; individual users and organizations can now install their own NDEx 2.0 server, web application, query engine and use the new NDEx Sync to copy networks between NDEx servers.
As usual, we ask you to spend a few minutes to review the updated Release Notes containing detailed information about the Q1 Update and all the links necessary to access documents and download files.
Please contact us if you have questions, need support or are interested in starting a collaboration! You can stay in touch with the NDEx Project by following us on Twitter, LinkedIn, visiting our Informational/Doc website or signing up for our newsletter (no more than 1 email per month... we promise!).
Stay tuned for the Q2 Update coming up this summer!