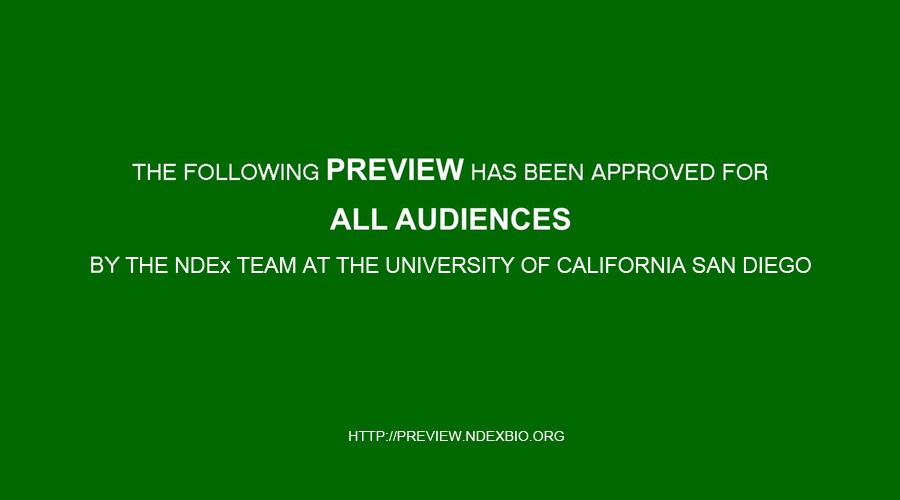 We promised we were going to do it… and the NDEx Team always keeps its word! NDEx 2.0 is getting ready for prime time and we have decided to give everyone the opportunity to preview and test it before is officially released on the NDEx Public Server.
The NDEx 2.0 Preview Server is a clone of the official NDEx Public Server and will only be available for a limited time for community testing. We encourage you to try it out and provide feedback. Please keep in mind that this is just a STAGING SERVER and all of its content will be lost once it is shut down. For your important work, please keep using our official Public Server.
NDEx 2.0 provides a major improvement in performance, scalability and reliability: with NDEx 2.0 you will experience better speed, full Cytoscape support and a streamlined REST API. We also introduced "Featured Collections" to help you get started immediately… Begin exploring the updated NCI/Nature-curated Pathway Interaction Database, browse the latest networks generated for the Cancer Cell Maps Initiative or simply save your favorite Cytoscape networks to NDEx using the CyNDEx App to appreciate the enhanced performance!
Running into problems? File a complaint using our Bug Report Form and we'll fix it as soon as possible! And feel free to contact us anytime to request new features, provide feedback or start a collaboration.